Paint and Quarter Horses
We are members of the American Paint Horse Association.

Cody, Candy and Starr are our family and ranch horses.

Cody is an unregistered quarter horse. He is a very big boy, is very intelligent and has a sense of humor. This frequently gets him in trouble as he can open Prefiert cattle gates, untie lead ropes and open slider-locked doors. Every gate has a chain and a clasp that he cannot get his lips around, and folks have learned to not wear hats or put gloves in back pockets when he's in a playful mood. He's even picked up a stall-ball and whacked Candy in the face with it to get her to play chase with him!

Candy is a registered APHA tobiano mare. She started as a bay and black tobiano, but has greyed signifcantly as an adult. Candy was bred to a black and white APHA tovero stallion and had a filly on May 20th, 2007. This little girl has tons of color! Zeke named her Sport's Texas Starr (Starr for short). She's grown up to be quite attractive bay tobiano, who is often the first one to greet you in the pasture.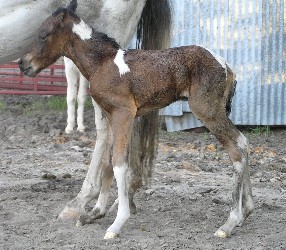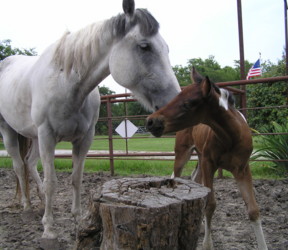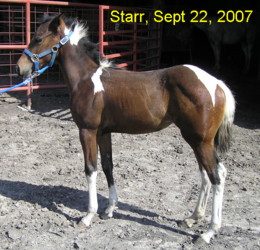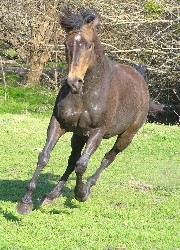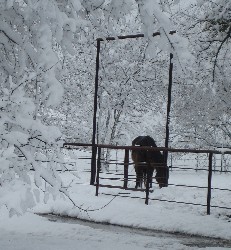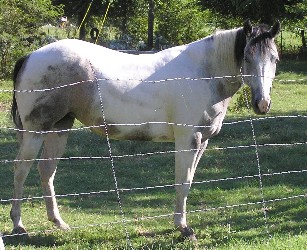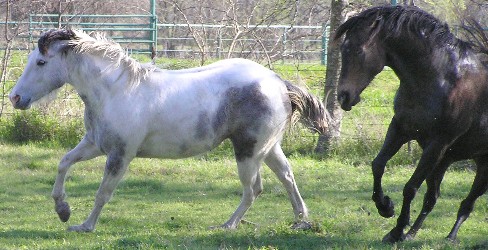 Contact us!

E-Mail Ranch

AQ Ranch

~ since 1994 ~

Last Modified on:
08 Oct 2017